This is a sponsored article from SustainabilityTracker.com member Europcar Australia & New Zealand.
Europcar is installing more electric vehicle (EV) chargers at its key locations across New Zealand so it can process EV rentals even more efficiently for customers. The charging infrastructure is being rolled out this month at Europcar's Auckland, Wellington and Christchurch airport locations as well as at its Auckland City base.
Europcar New Zealand's Head of Country, Caddie Kerr, says: "This will allow us to really accelerate our EV offering to all our customers with the ability to charge and turn the vehicles around much more quickly. It will also let us add significant scale to our fast-growing range and fleet of EVs. "We see EV rentals as a wonderful way to introduce people to EVs, with the added bonus – and point of difference to our petrol rental requirements – being there is currently no EV charging fee if a vehicle is returned with less than 100% charge."
Europcar is partnering with Z Energy (Z) to facilitate the planning, installation and maintenance of the charging stations. Head of Fleet and Mobility as a Service at Z, Rebecca Wilson, says: "Z is delighted to be partnering with Europcar on this project. Enabling the acceleration of their EV rental and subscriptions plans ties in with our own expansion plans for EV chargers in our public network across New Zealand, and our continued engagement and development of charging solutions across workplace and home." Europcar and Z say they are strongly aligned on the decarbonisation of mobility services in New Zealand and abroad. Kerr also says the partnership will deliver value and benefits to their respective customers.
"We see enormous opportunities for a strategic collaboration with Z that will enhance the experience for all our customers. "Our strategy revolves around providing sustainable and reliable alternatives to vehicle ownership. Underpinning that, is our focus and desire to play a leading role in the decarbonisation of transport in the countries we operate in."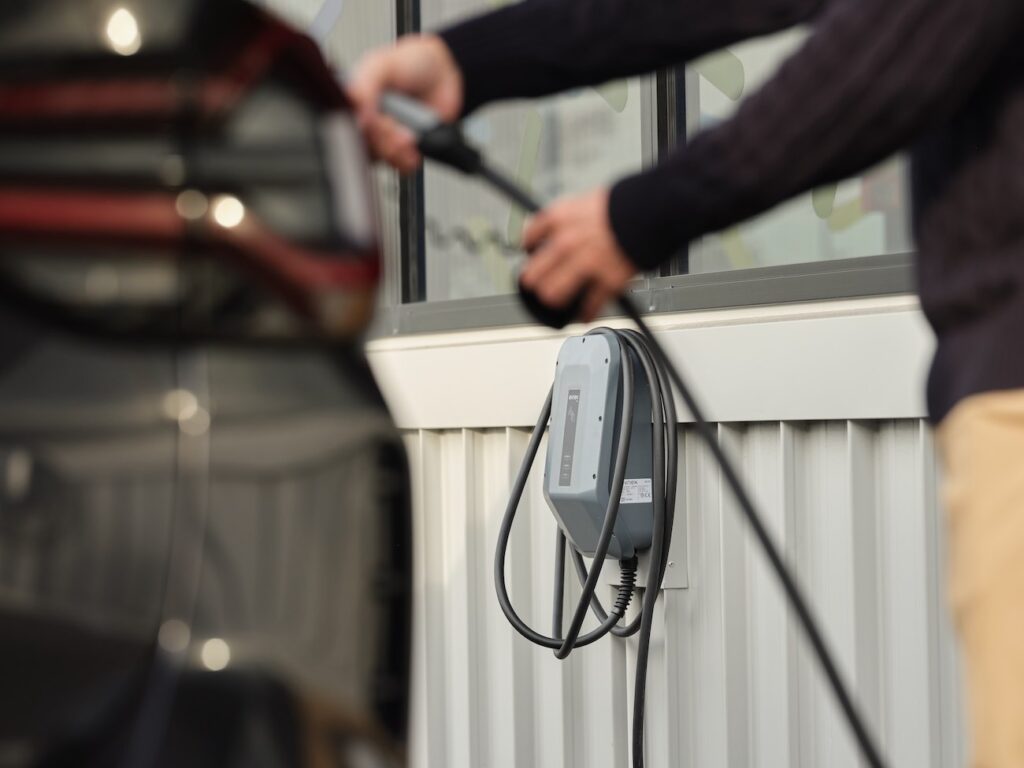 About Europcar
Europcar Mobility Group operates in over 140 countries, offering mobility solutions for businesses and consumers. The Group's purpose is to offer attractive alternatives to vehicle ownership, in a responsible and sustainable way. Europcar has national footprints in both New Zealand and Australia, covering airports, cities, suburbs and regional areas, with an extensive range of passenger, prestige and commercial vehicles.
About Z Energy
Z Energy (Z) is an energy company that is focused on contributing to the decarbonisation of Aotearoa New Zealand's transport network. Z is the country's largest fuel retailer, with a network of almost 200 service stations, and is delivering the fuel Aotearoa needs today whilst investing in future focused energy products. These future focused energy products include building a network of on-the-go, work and home EV charging infrastructure, increased investment in electricity products and working with business customers to support their energy transition.
Check out Europcar's Sustainability Profile here
This is an article from a SustainabilityTracker.com Member. The views and opinions we express here don't necessarily reflect our organisation.