This is a sponsored article from SustainabilityTracker.com member Sustainable Transformation Podcast.
The Sustainable Transformation Podcast offers a behind-the-scenes look at the road to sustainability in business. We unpack the ideas that drive change, decode the jargon, and meet visionary leaders who are transforming their organisations for the better.
In this episode, Kiarne chats with Bradley Hall, the owner and Managing Director of Chatham Homes, a Melbourne-based boutique home builder and builder of the first Green Star 'as-built' certified home in Australia.
Bradley shares his insights on the current state of the residential construction industry in Australia, and where we're at when it comes to building sustainable and healthy homes. He delves into the crucial question of who should be responsible for the costs of implementing sustainable practices, and whether or not we're ready to pay for it.
In this unfiltered discussion, Bradley openly addresses the areas where the construction industry has been lagging behind and shares his concerns about the long-lasting impacts the pandemic has had on residential builders and what that means for the quality of our homes.
Plus, hear Bradley's personal journey in acquiring Chatham Homes, his ambitions to transform the boutique builder into a company that puts sustainability, resilience, and health first in their new homes and the challenges of balancing that with profitability.
Episode Mentions:
What you need to know about Off-gassing
Podcast Links: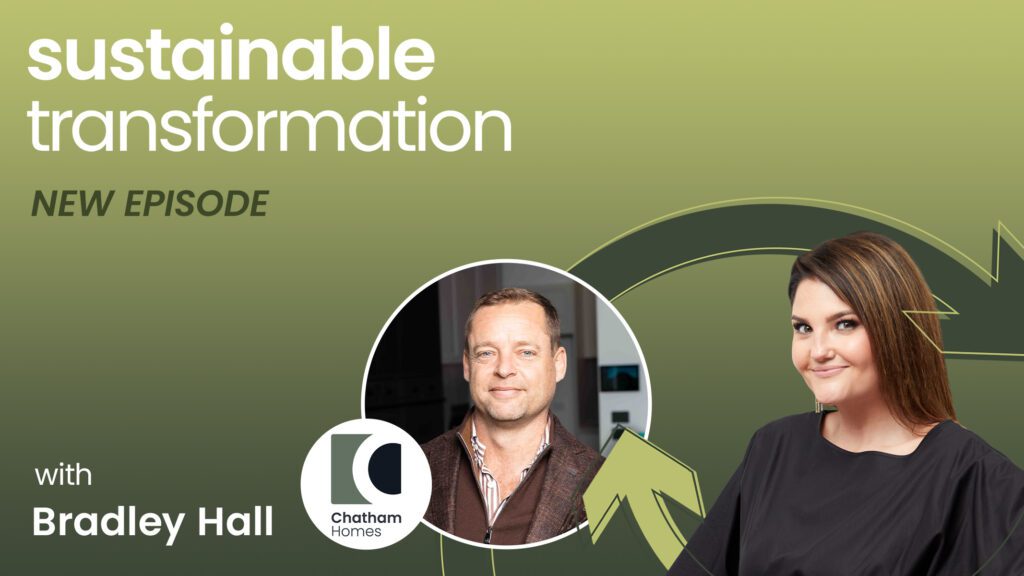 Produced by the Nova Entertainment Network, season one will bring new episodes fortnightly and feature guests from Bared Footwear, Energy Locals, Unicharm, Telstra plus many more. Tune in to the Sustainable Transformation podcast, available now on your favourite podcast platforms