The Sustainable Transformation Podcast offers a behind-the-scenes look at the road to sustainability in business. We unpack the ideas that drive change, decode the jargon, and meet visionary leaders who are transforming their organisations for the better.
In parts one and two of these absolute must-listen episodes, Kiarne talks to Elle Roseby, the Managing Director of Country Road, whose decades-long career has encountered the many changing faces of sustainability in fashion.
Elle generously shares how Country Road has embedded sustainability into their DNA by empowering people, embracing traceability, prioritising raw materiality and innovating sustainably in every element of the business.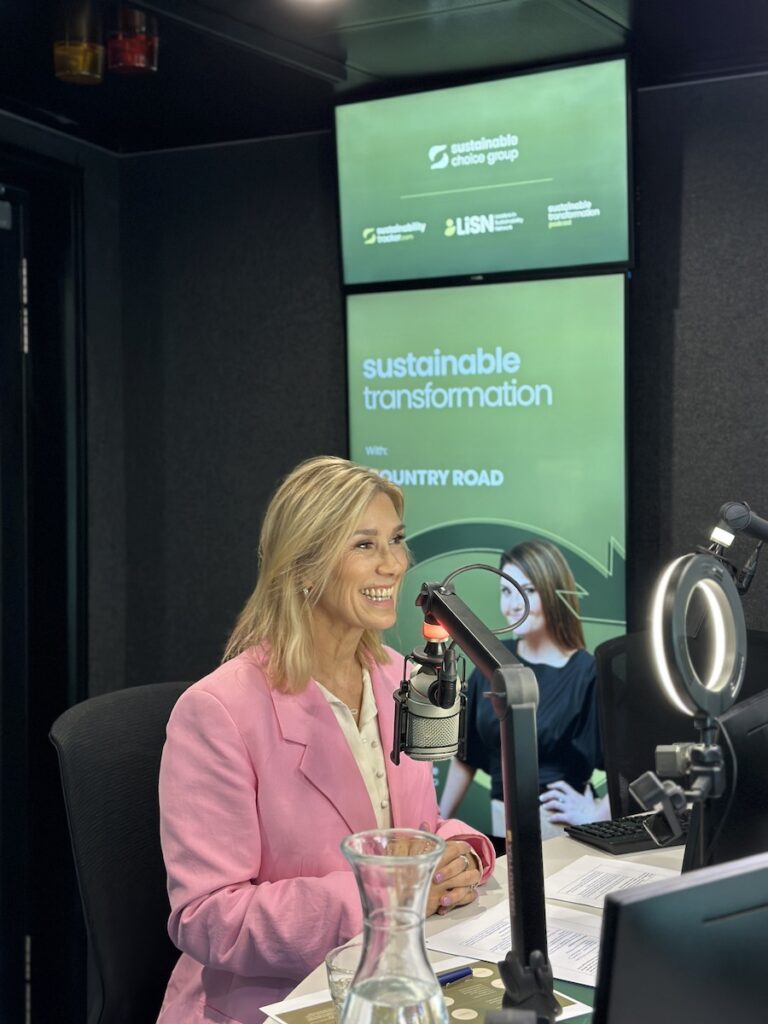 Elle unpacks the complexities of true traceability and how Country Road works with Oritain to conduct DNA testing, ensuring transparency from material to garment. Hear how Country Road experienced a $2million setback to stay true to their values, and how absolute integrity remains the central ethos of this Australian Giant. 
From embracing Australian-made and grown garments and investing in innovation to tackling daily challenges like poly bag waste, Elle is incredibly candid in sharing ideas that will inspire transformation in almost any industry. 
From cleverly re-purposing broken stock to building five-star green-star retail stores, in part two of our chat, we look at how Country Road is thinking beyond the garments and innovating at every customer touch-point and all the way through the supply chain. 
Elle also speaks passionately about social impact, including how acknowledging, understanding and supporting First Nations communities is a critical element of their proud Australian heritage, as well as the Climate Fund developed by Country Road to invest in climate solutions in the fashion industry and support grassroots projects.
Tune in for this inspiring two-part conversation with Elle Roseby, and take lessons from an Aussie icon leading the way.
Podcast Links: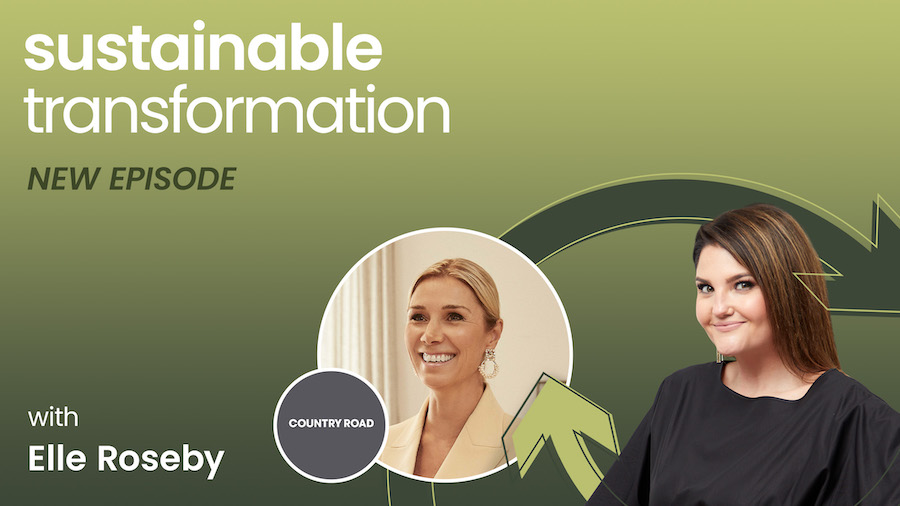 Produced by the Nova Entertainment Network, season one will bring new episodes fortnightly and feature guests from Bared Footwear, Energy Locals, Unicharm, Telstra plus many more. Tune in to the Sustainable Transformation podcast, available now on your favourite podcast platforms