The Sustainable Transformation Podcast offers a behind-the-scenes look at the road to sustainability in business. We unpack the ideas that drive change, decode the jargon, and meet visionary leaders who are transforming their organisations for the better. This week, our CEO and founder, Kiarne Treacy, chats with Christy Ditchburn, the Sustainability Principle for Social Impact at Telstra.
Did you know that there are more modern slaves in the world than ever before? According to the latest United Nations report, a staggering 50 million people live in modern slavery. Christy addresses various social impact issues such as modern slavery in the supply chain, digital inclusion, collaboration with First Nations communities, and tackling the cost-of-living crisis.
Check out the latest episode to learn more about what Telstra is doing to innovate with technology to support communities and protect the environment, and why managing a cost of living crisis forms a part of our ESG responsibilities.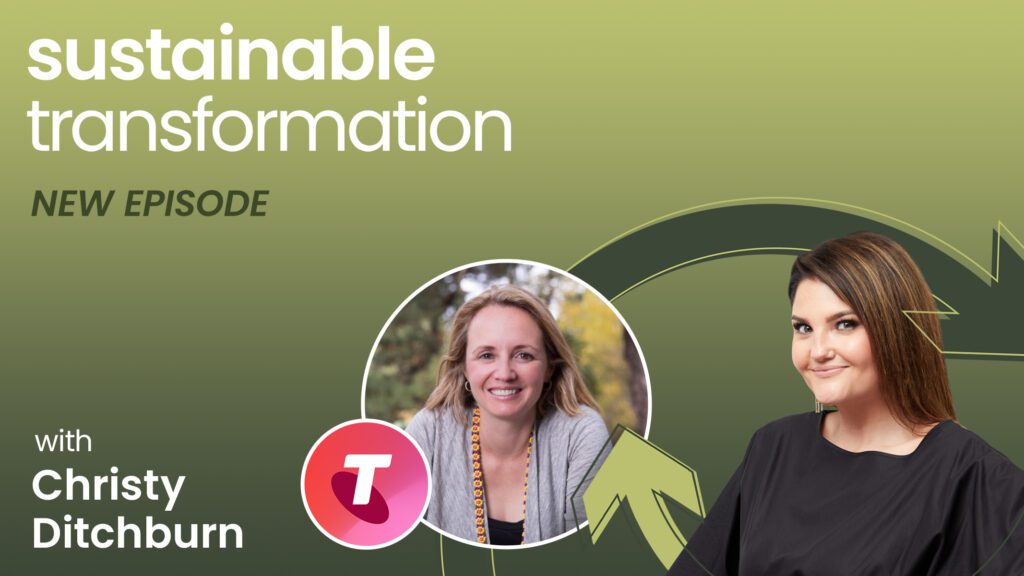 Produced by the Nova Entertainment Network, season one will bring new episodes fortnightly and feature guests from Bared Footwear, Energy Locals, Unicharm, Underworks plus many more. Tune in to the Sustainable Transformation podcast, available now on your favourite podcast platforms