The Sustainable Transformation Podcast offers a behind-the-scenes look at the road to sustainability in business. We unpack the ideas that drive change, decode the jargon, and meet visionary leaders who are transforming their organisations for the better.
In this episode, Kiarne dives into some of the most commonly asked climate questions with Tara Oakley, the Head of Commercial – Oceania at South Pole. From breaking down the basics of scope 1, 2 and 3 emissions through to target setting and decarbonisation strategies, Tara provides the ultimate carbon crash course for anyone interested in sustainability in business.
Tara unpacks the nuances of carbon credits, offsetting, and discusses the growing movement away from the 'carbon neutral' claim. Plus, she addresses the recent media attention raising questions around the integrity of carbon projects. The pair share their views on the critical role the media plays in amplifying awareness of the climate crisis and holding organisations to account, coupled with the real risks associated with misinterpreting or sensationalising news.
Tara explains why businesses should take a holistic approach to driving decarbonisation and funding climate action. While the voluntary carbon market is going through an important evolution, she emphasises the importance of continuing to fund major climate projects that reduce and avoid emissions today. She touches on the types of projects your offset contributions are going towards and reminds us of the alarming disparities between the funds poured into the fossil fuel industry and climate action. Spoiler alert… It's not good news!
At a time when climate risk assessments and reporting are at the top of the agenda, Kiarne probes Tara on what it all means. They break down the upcoming regulations, who is impacted, and when we need to start taking action.
Whether you're responsible for sustainability in your business, responsible for the financial health of your business, or simply a curious individual, this conversation is essential listening along the way.
LISTEN HERE: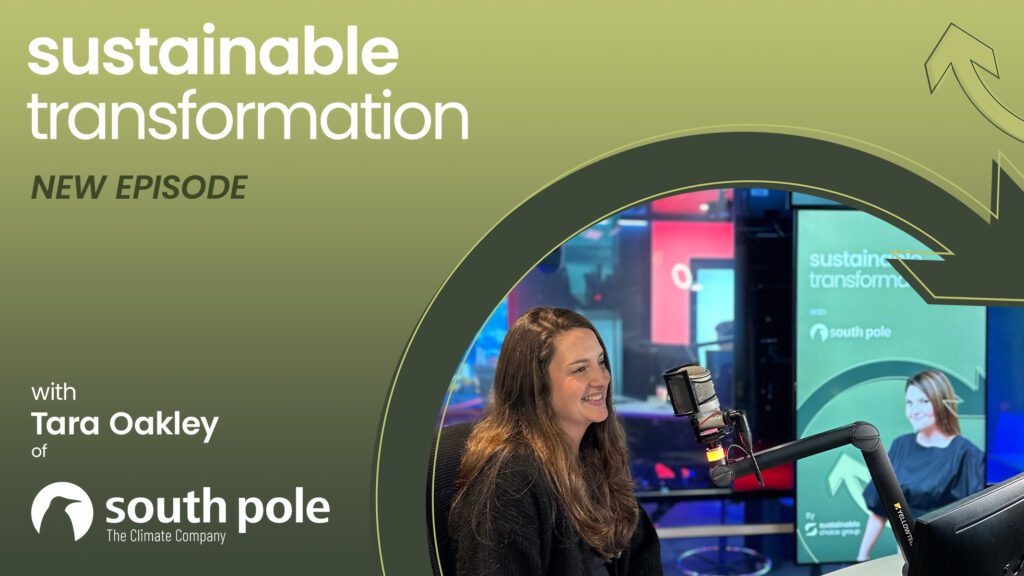 Produced by the Nova Entertainment Network, season one will bring new episodes fortnightly and feature guests from Coles, Country Road, Energy Locals, Banksia Foundation, Telstra, Bared Footwear plus more. Tune in to the Sustainable Transformation podcast, available now on your favourite podcast platforms