This is a sponsored article from SustainabilityTracker.com member Underworks.
The Sustainable Transformation Podcast offers a behind-the-scenes look at the road to sustainability in business. We unpack the ideas that drive change, decode the jargon, and meet visionary leaders who are transforming their organisations for the better. This week, our CEO and founder, Kiarne Treacy, chats with Sam Todaro, the Founder and Managing Director of Underworks.
Together, Kiarne and Sam unpack the multiple pillars of sustainability that need to be addressed in manufacturing and retail. Sam talks about the moment he knew sustainability was the most important next challenge, and the ways in which sustainability is addressed at Underworks. Sam shares the importance of maintaining the integrity and price point of products that customers know and love, whilst innovating with more sustainable fibres, removing plastics and improving recyclability across the board. Plus, we hear how even a sock company can use its position of privilege to make a positive social impact through the I Give A Sock initiative.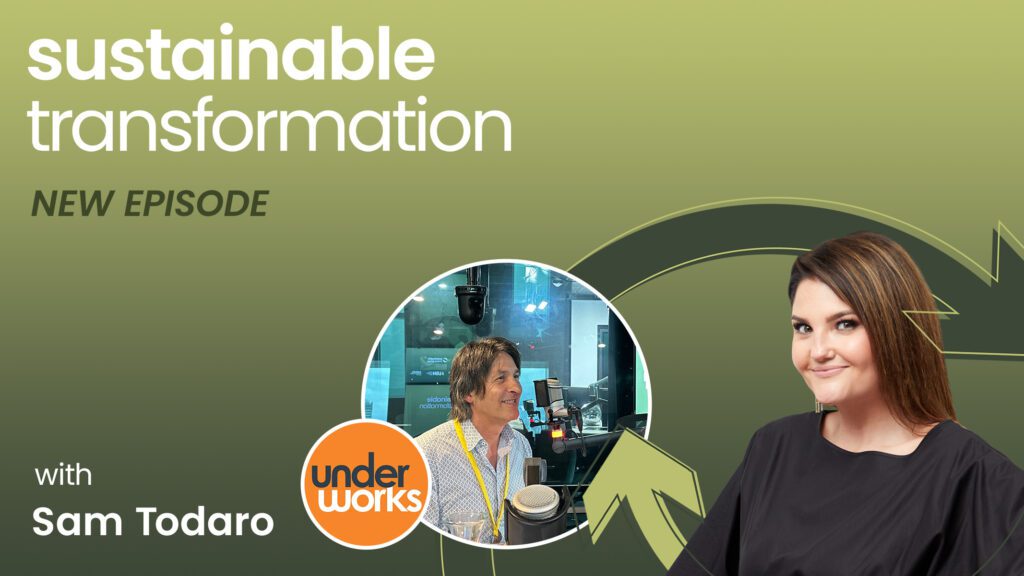 Produced by the Nova Entertainment Network, season one will bring new episodes fortnightly and feature guests from Bared Footwear, Energy Locals, Unicharm, Telstra plus many more. Tune in to the Sustainable Transformation podcast, available now on your favourite podcast platforms