This is a sponsored article from SustainabilityTracker.com member Clemence Organics.
I have always tried to live a low-tox life but it became paramount for me when I decided I wanted to become a parent. Falling pregnant was not a piece of cake for my husband and I, and we ended up in an IVF clinic after several years of trying to conceive naturally.
As a naturopath, I found this very difficult to stomach as I believed that I could solve our fertility issues with my education and experience. Turns out, medical science is the only solution in some situations.
What I could control was the health of my body and so I took it upon myself to ensure I was doing everything I could to provide a healthy 'vessel' for the growth of our unborn child. I read all the research on environmental toxins and fertility, and cleaned up my act.
While I'm certainly not the 'guru' when it comes to living a low-tox life (I'll leave that to Alexx Stuart), here are some of the changes I made in my life 10 years ago and live by today.
1. Choose organic foods wherever possible
If you can only buy a certain amount of organic foods, try to buy the 'unpeelable' fruits and veg from your organic section (e.g. berries, cucumber, broccoli) and anything you can peel can come from the conventional section (e.g. bananas, oranges, mandarins). If you can't get your hands on any organic, wash your fruit and veg in diluted apple cider vinegar. This will help to wash away residual pesticides and herbicides.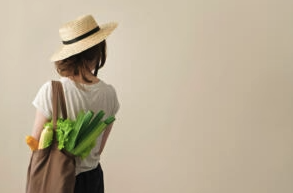 2. Use organic skincare, makeup and haircare products
Basically, anything you put on your body you want to be 100% natural and chemical free. Obviously, Clémence offers a broad array of organic skincare, but what you can't find in our range, I'm happy to make recommendations for. Here's a quick rundown of what I use:
Haircare – Penny Black Organic, Everescents
Cosmetics – Inika, Gemma Vendetta, Eye of Horus, Ere Perez
Dental – Grant's toothpaste
Deodorant – Miessence
Hand/body soap – Melrose Castille Soap, Grampians Olive Co Soap
3. Choose natural cleaning products
Including dishwashing liquid, laundry detergent, surface sprays etc. There are a myriad of chemicals in these products that end up all over your home. You don't want them in your body. Here's what I use:
Dishwashing liquid – Ecostore
Laundry detergent – Ecostore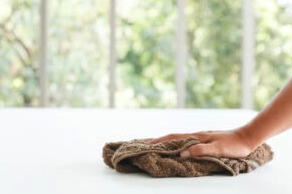 Home cleaning products (surface sprays, bathroom cleaners, floor cleaners etc.) – Ecostore, Koala Eco
4.Choose natural fibres for clothing, bedding, floor coverings, curtains etc.
Wool, cotton and linen. My favourite store for organic clothing is Organic Crew. Country Road are also starting to include some organics lines, and H&M do some great basics in organic (t-shirts etc.). If you can't afford any of the above, buying second-hand is also better for your health and the environment.
5. A few extra tips
A few other small things you can do to reduce toxins in your home and body is to filter your tap water, add more house plants (natural air cleaners), choose second-hand furniture items (or items that aren't made from glued timber) and paint your walls with low-VOC paints.
Obviously, this is quite an extensive list of recommendations and I wouldn't expect anyone to put them into place right away. I think that by becoming aware of where toxins can come from in your home is a great start to living a low-tox life – better for your health and the health of the planet too. As always, I'm here for any questions you might have so please feel free to email me.
Best of health to you,
Bridget (Founder of Clemence Organics)
This is an article from a SustainabilityTracker.com Member. The views and opinions we express here don't necessarily reflect our organisation.