This is a sponsored article from SustainabilityTracker.com member Sustainable Choice Group.
The Sustainable Transformation Podcast offers a behind-the-scenes look at the road to sustainability in business. We unpack the ideas that drive change, decode the jargon, and meet visionary leaders who are transforming their organisations for the better. This week, our CEO and founder, Kiarne Treacy, chats with Adrian Merrick, the founder and CEO of Energy Locals.
Adrian dives into Energy Local's focus on renewable and local energy, unpacks the meaning of clean and green energy, offers practical sustainability (and money saving!) tips for businesses, delves into the world of electric vehicles, and challenges the validity of gas shortage claims recently made by major energy providers in Australia. Adrian also shares how Energy Locals sets itself apart from the average energy company because they 'don't screw customers', and shares his tips on how to spot the good guys when choosing an energy provider.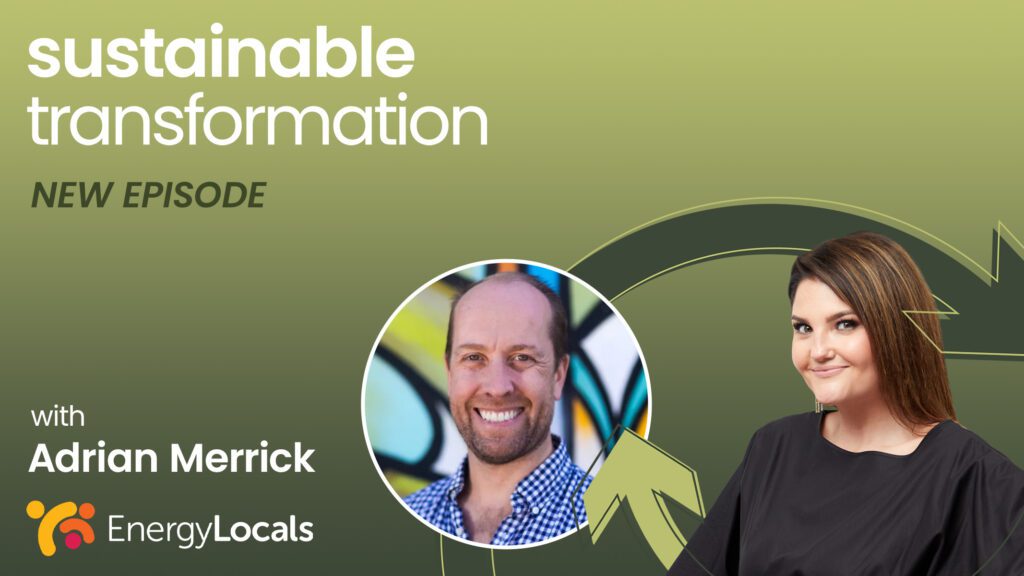 Produced by the Nova Entertainment Network, season one will bring new episodes fortnightly and feature guests from Bared Footwear, Energy Locals, Unicharm, Underworks plus many more. Tune in to the Sustainable Transformation podcast, available now on your favourite podcast platforms